As the property market continues to tread water in many places, more and more people are turning to specialist interior design outlets to turn their houses into homes from home. However, not everyone is a natural born interior designer, so for those of us who struggle to find inspiration in this field, there's always www.pib-home.co.uk/.
This company stocks a great assortment of accessories, decorations and designs that will turn even the most mundane living room into a temple of furniture fashion.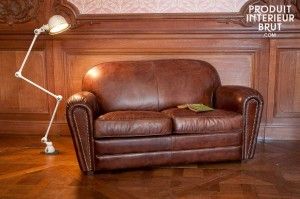 There are several recurring trends in the world of furniture design at the moment. PIB-home caters to fans of all these movements. Some 'hybrid' designs draw on different fashions, for example, Scandinavian and the retro look. Some examples of this style can be seen on http://www.pib-home.co.uk/scandinavian/en/retro-furniture. This kind of furniture has its roots in cultural and political happenings of the late 19th century, the early 1900s and the post WWII period, especially in Finland, where national identity found expression through art.
For a completely different look, turn south, towards France and the United Kingdom, the two countries most credited with the creation of the design classic, the Chesterfield sofa (below).